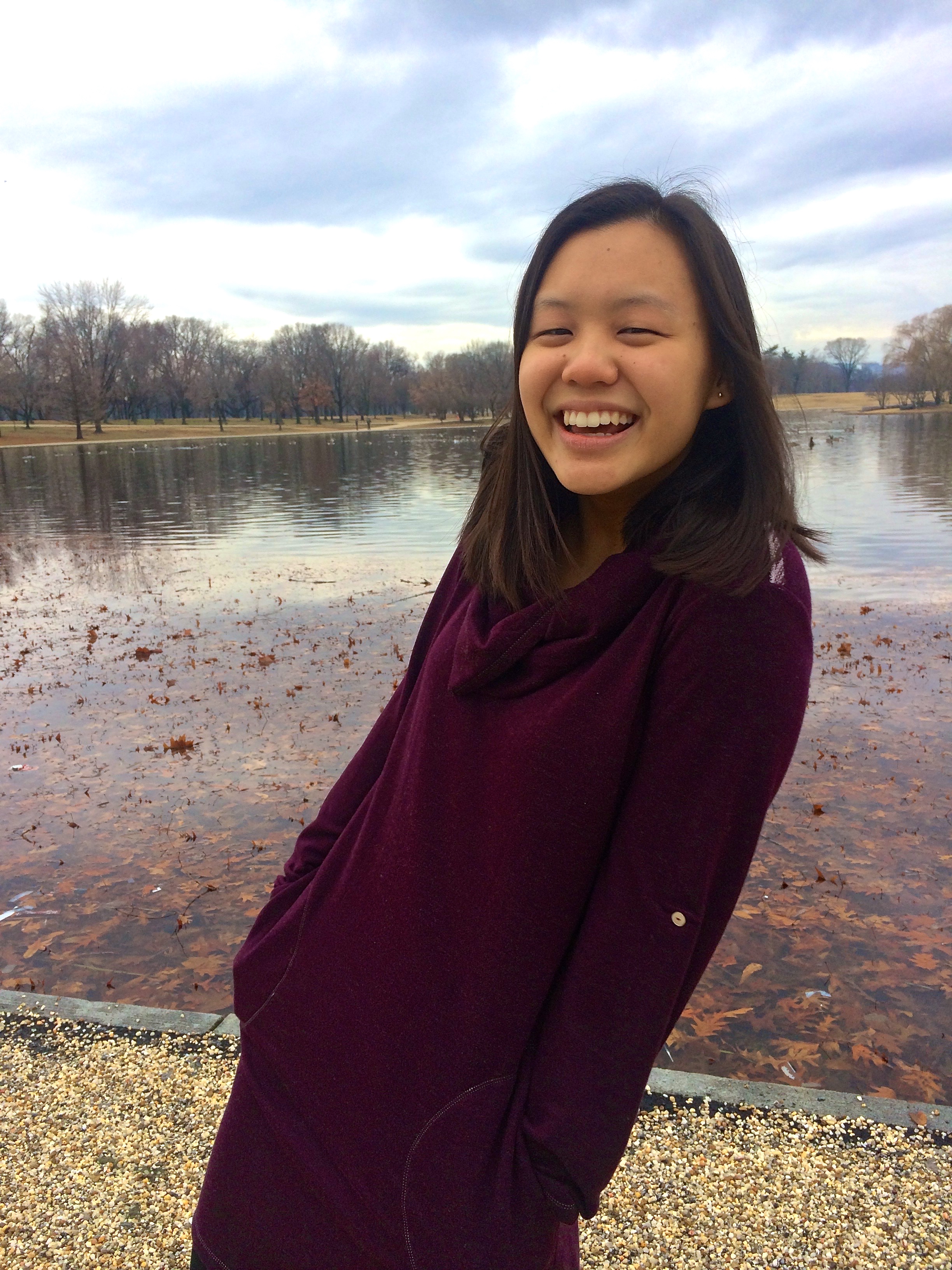 "You're not alone. God does not leave you alone."
C.A.S.S: Hey Fanny! How're you doing?
I'm doing well Brian, how about you?
C.A.S.S: I am doing well too. How's the quarter been?
It's been good. It's been a challenging quarter; I'm learning a lot of things. What's new for me this quarter is that I am a TA for CS106A.
C.A.S.S: Wow!!!
Yeah, that's been so interesting. Apparently I talk really fast when I'm nervous.
Both burst into laughter.
So I have had to tone it down a little bit.
C.A.S.S: Wow! Interesting. Okay Fanny could you tell us a bit about yourself and your childhood experiences and family?
Ok sure. I am a junior from Maryland. I have family there. My little sister is also in college right now so both kids are out of the house. My parents are pretty normal Asian parents on some levels but also very weird on other levels. And the weird part is that they just like to do really crazy things to begin with but it's for God.
C.A.S.S: Ok Ok.
Back home, one of the defining things about my childhood was that my parents wanted to start a family band that turned into sort of a community youth band. The goal was "let's teach kids to play instruments, to lead Bible studies, to learn more about God". And so right about 6th grade when they needed a drummer my mum was like " you need to go learn how to drum" and I was like "okay". And then the Piano followed after that.
C.A.S.S: No wonder you're a phenomenal singer Fanny. Wow! Can you tell us more about how the journey has been after you started music?
So since i was little I just loved to sing; just one of the things you do as a kid and not even know why. I loved singing but never really considered myself a singer or a worship leader. But that really started to become more a part of the way I worship God around when I had begun middle school and my dad really wanted me to learn how to play improvisational piano. And so he bought me this dvd set that taught you chords and everything and I was not about it. I didn't really click with it. And so on his birthday, I was thinking of what to get him that will make him happy and realized learning to play could. And so that was his birthday gift and then since then I was I thought that was actually great and I could play to all the songs on the radio which I loved. I think that was how the journey kickstarted.
C.A.S.S: Aww that's so sweet.
Yeah God has been teaching me so much since then. Even before becoming a leader in Chi Alpha, I was involved in the worship team. And it really was just a continuation of what I was doing in high school where I was leading the band that we started.
C.A.S.S: Is the band still going on?
Yeah it is; it is going on. It's been on for about 9 years.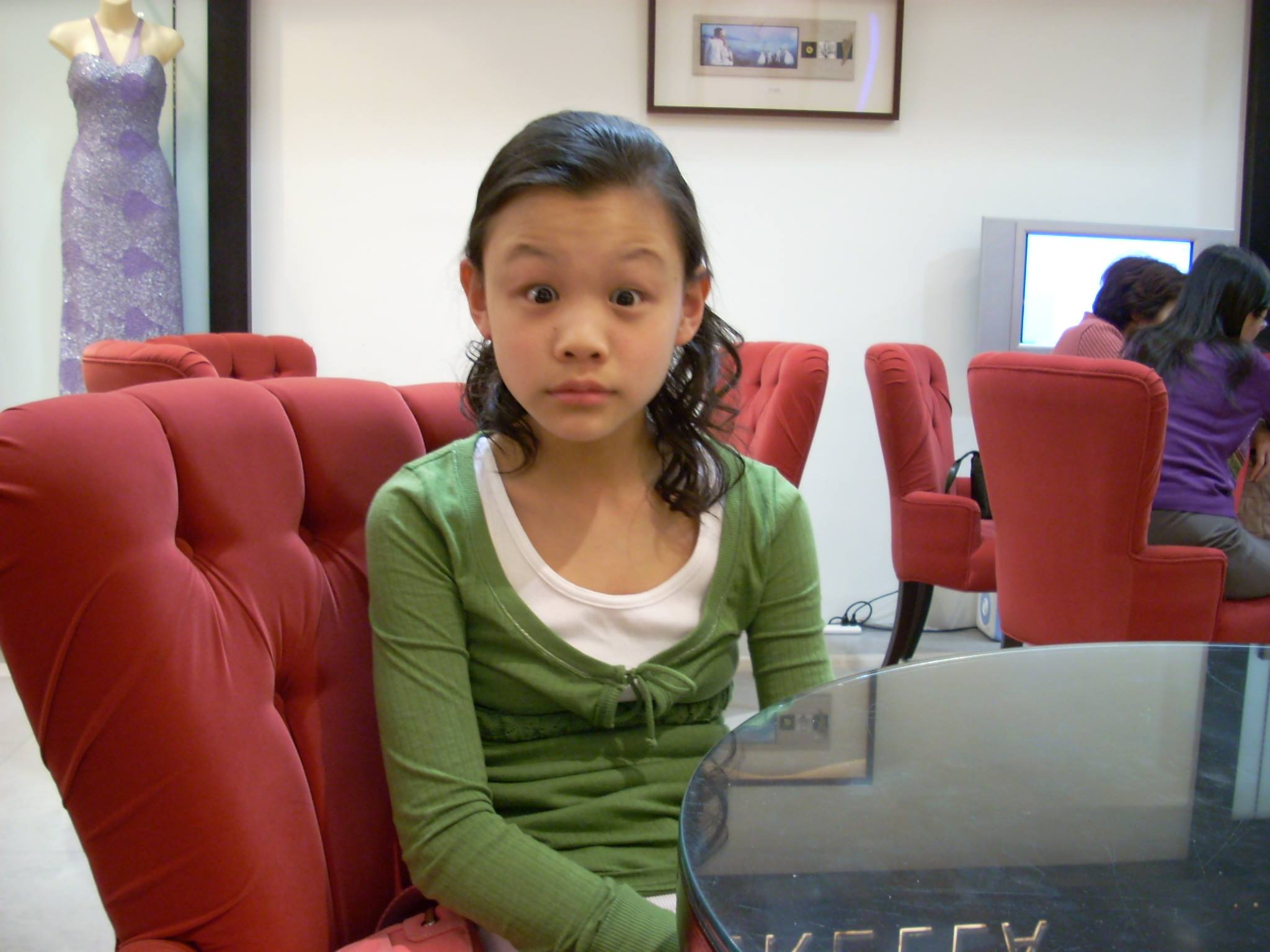 C.A.S.S: Wow! God bless your parents for that. Okay Fanny, let's talk about your time here at Stanford. You're a CS major right? Where from that interest?
Yeah. So it all started when I took CS106A; I was actually a high school student then. I took it during the summer and I loved it. I had never written a program before and I was like wow I am creating these cool programs and I just started. And so my freshman year I took more exciting classes and found them really fun. So I pursued it to see where God leads me. I am focusing more on the biocomputation part of CS now.
C.A.S.S: That's really cool Fanny. Ok can you recount a time here when things got rough.
So winter quarter of my freshman year, I took a combination of classes that looking back I wonder why I thought it was okay to do that. And also coming to Stanford for the first time, I don't know if it was the weather or the humidity but I started to have skin issues again. So I used to have these skin issues and it sort of like flared up again. And I was at a loss for what to do and it was sort of this battle-"I don't wanna show my face to anyone today- and I had so much work. Chi Alpha was a great support.
"Healing is a process, redemption is a process. So don't feel guilty or hurt or ashamed when you feel like you haven't made any progress because God's grace is enough"
C.A.S.S: Oh you were in Chi Alpha then?"
Yes!! I joined Fall quarter of freshman year; so from the beginning. I remember one time coming to Chi Alpha from Vaden and just feeling like "man, this is like a sanctuary, God is here and God sees me and God knows what I am going through".
C.A.S.S: Hmm, i absolutely agree.
And God was teaching me to open up to other people about my struggles  because i think that the biggest thing that was keeping me from getting to a place where I was getting help was that I was not telling anyone and so if I could give one piece of advice just from my experience I would say don't be afraid to open up to people, to your parents, to your friends, to people in Chi Alpha; say you need prayer and help and there is help and healing.
C.A.S.S: Okay Fanny give us some good words about being a Christian.
It's a process; the christian walk is a process. Healing is a process, redemption is a process. So don't feel guilty or hurt or ashamed when you feel like you haven't made any progress because God's grace is enough. God's mercy is enough. If you don't quit you will win. Keep coming back to God. Keep running back to God. That's sort of what I think to myself when I come to a place and I think "man, I just dropped the ball".
C.A.S.S: How has balancing your Christian identity and your life as a normal Stanford student.
I have surrounded myself with good friends who all happen to be believers. I think i intentionally created friendships with people I knew I could run with.  But at the same time, coming to Stanford has been a great opportunity to get to know other people who don't share the same faith and it would have been a loss not to interact with people with different beliefs.
C.A.S.S: Okay Fanny, apart from singing what do you do for fun?
I go for runs when I can. Gosh, i haven't done something for fun in such a long time.
Both laugh
Just going out of campus when I can, getting ice cream, checking out new restaurants, yhup.
C.A.S.S: Are you dating?
Yes, did you not know that?
There's a funny story of how i got to know, ask me when you see me and I would be happy to share.
C.A.S.S: Okay Fanny let's end with your favorite Bible verse.
Yeah so I was reading over the other Spotlights and I realized Albert totally stole mine.
C.A.S.S: Hahahahahahahahahahaha
My favorite is Psalm 27:4.
"One thing I ask from the Lord,

   this only do I seek:

that I may dwell in the house of the Lord

   all the days of my life,

to gaze on the beauty of the Lord

   and to seek him in his temple."
You're not alone.The biggest thing is that God does not leave you alone and you have a community here, Take strength from that. Whatever you're going through, God is enough, His grace is sufficient.