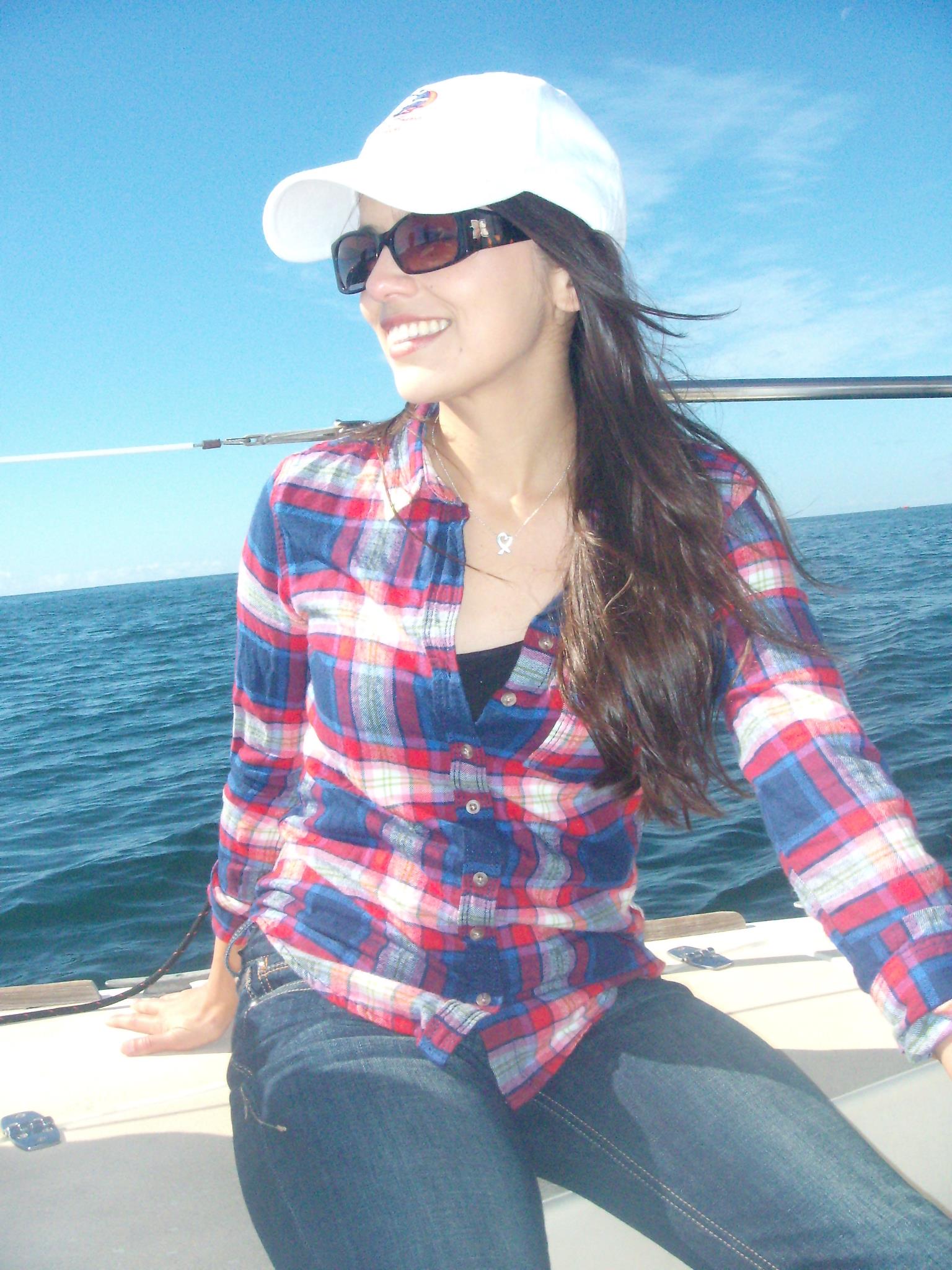 "He's always there and sometimes we can't figure it out, but He is just asking us to trust Him which is part of the journey. Faith is knowing that He is in control and that He is there and He has your life in His hand."
C.A.S.S: Thank you so much for doing this, I am glad to have you here
I am so happy to be here, thank you too!
C.A.S.S: You're welcome. So Anthea, could you start us off by telling us a bit about yourself, your background and family
Sure! I'd be happy to. My full name is Anthea Frances Buchin. I grew up in Half Moon Bay, California which is about a 45 minute drive from Stanford. I live right next to the beach
C.A.S.S: Do you swim?
Yes I do swim but I seldom swim in the ocean because it's too cold
Both laugh
I have a brother and 2 sisters. Growing up, I feel like my brother always got us involved in sports – he encouraged us to play soccer and had us play basketball with him a lot. He loves sports!
C.A.S.S: Okay Anthea, where do you work at?
I work at the Stanford School of Medicine in regulatory affairs for oncology clinical research trials. I started out as a clinical research coordinator and had the opportunity to work in the operating room which was amazing!
C.A.S.S: Wow! I can imagine. Have you experienced any intense moments there?
Challenging moments; but you always had to keep your cool.
C.A.S.S: Okay Anthea, let us transition into your Christian life. How did you come to be a Christian and if you were born into a Christian home, when did you make the personal decision to follow Jesus.
Okay sure. So I grew up with Christian parents. My grandfather was a pastor in Guatemala and he built and founded the first Church of God in Baja Verapaz.
C.A.S.S: Is he still alive?
He's not, but during his life he served God and a lot of people were saved as a result. We thank God for that!
When I was growing up, my parents taught us Scripture. I remember my mom sitting us down and telling us stories from the Bible. The time when I gave my life to Christ was in Sunday school and I think I was five.
C.A.S.S: Wow!!
So the Sunday school teacher was talking about Jesus dying for our sins and His resurrection and I remember her asking if anyone wanted to give their life to Christ and I raised my hand.
C.A.S.S: Hahaha. Okay Anthea, I always ask my next question to get some words of encouragement for others who may be going through something similar. Has there ever been a difficult moment in your Christian walk?
Oh for sure, yeah.
C.A.S.S: How did you deal with that?
Well, there was a time probably like a couple years back when most of my closest friends moved away and it was really rough. I pretty much had to start afresh and find new friendships. One of my friends moved as far away as South Africa. I dealt with it by getting more involved with Christian groups, and spending time in prayer.
C.A.S.S: Your favorite Bible verse?
There are a lot of verses that speak to me. The one that comes to mind, especially during the hardest times of life, is Psalms 91:1-4.
1 He that dwelleth in the secret place of the most High shall abide under the shadow of the Almighty.
2 I will say of the LORD, He is my refuge and my fortress: my God; in him will I trust.
3 Surely he shall deliver thee from the snare of the fowler, and from the noisome pestilence.
4 He shall cover thee with his feathers, and under his wings shalt thou trust: his truth shall be thy shield and buckler.
C.A.S.S: That is just it…*proceeds to appreciate the words* .. Okay Anthea let's talk about music for you and how you came about to discover that.
So  I started singing when I was very young; my mom's side of the family is very musical.They play guitars, accordions, and sing at church. My mom taught me and my sisters how to sing, and I basically started singing in church when I was 4.
**trying to picture 4 year old Anthea**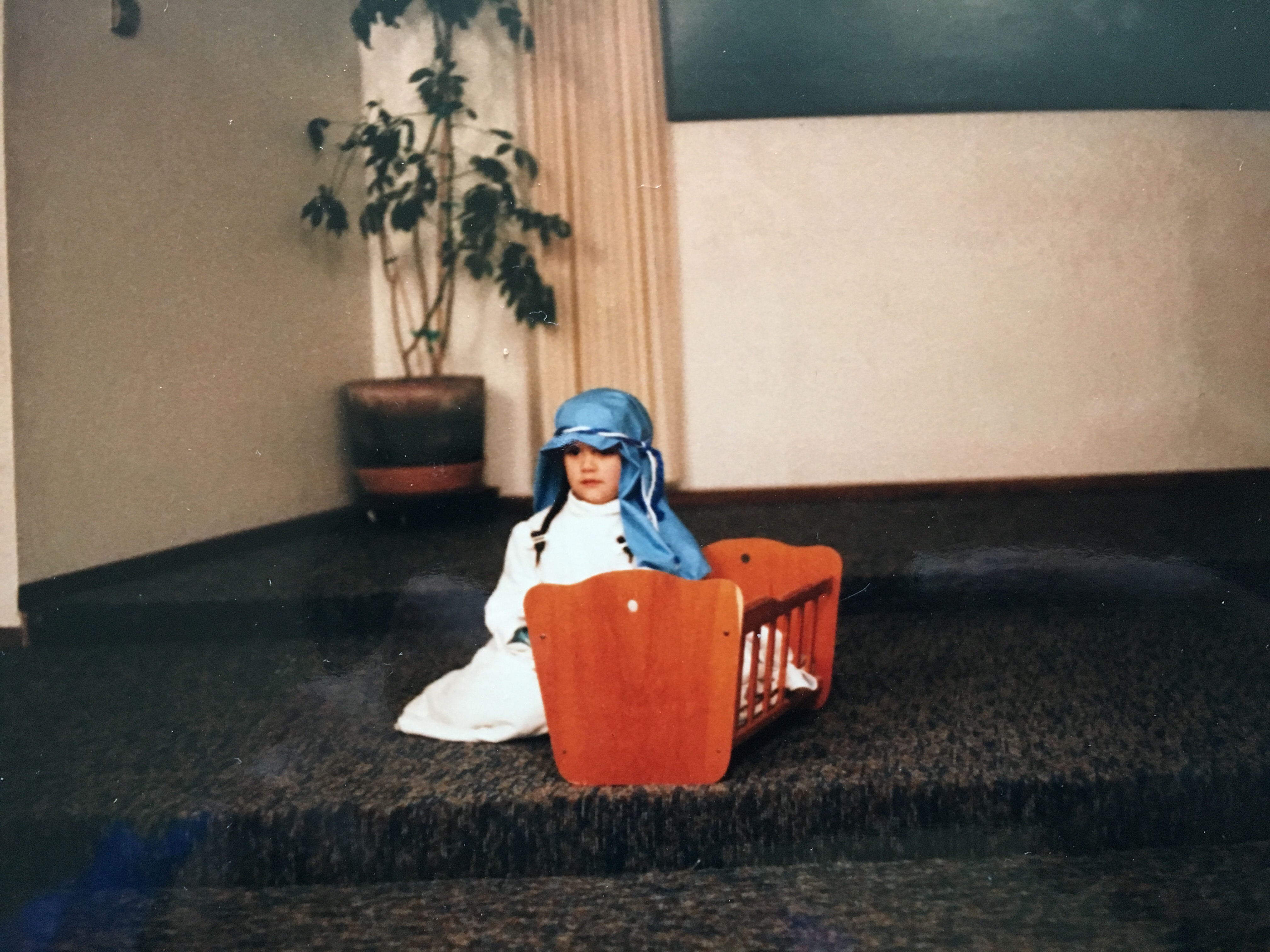 **maybe this could help**
I pretty much continued to sing all throughout my life at churches and in school plays. I also got involved in opera and musical theater at the San Francisco Conservatory of Music and at UC Davis.
I really feel like the time that I learned how to truly worship from my heart with all that I am was when I was 13. I went to a conference/retreat for my school, and we had a speaker who talked about the Holy Spirit. She did a call for prayer, and when we were praying I felt the love of God just pour all over me and the Holy Spirit fill me, and from that day forward I've experienced more joy than I have ever felt before. After the conference, there was one specific worship service at my school where the worship team was leading and I was drawn in to worship God. At that time, I felt deep in my heart that "someday that's what I was going to be doing".
"…and I was drawn in to worship God. At that time, I felt deep in my heart that "someday that's what I was going to be doing"."
C.A.S.S: Wow, that's so touching.
Yeah those were defining moments for me. Through life, the things that we go through – the hardships and the good times – you really learn how to press through and you allow God to heal your heart, to bring you that joy, to be your all.
C.A.S.S: I'm gonna quote you on that. Wow. Okay so Anthea, what do you do for fun besides music?
Hahahaha, I enjoy spending quality time with friends and family, doing outdoor activities like kayaking, playing soccer, and running. I also enjoy going to the gym when I have the chance.
C.A.S.S: Ohhhhhhhh nice. Anthea any final words?
I would say to "trust in the Lord with all your hearts and lean not on your own understanding. In all your ways acknowledge Him and He will make your path straight" (Proverbs 3:5-6). And that's because we don't know what life will bring our way, it may be good or it may be difficult,  but God is always faithful. He's always there and sometimes we can't figure it out, but He is just asking us to trust Him which is part of the journey. Faith is knowing that He is in control and that He is there and He has your life in His hand. Deuteronomy 31:8 says "…He will never leave you nor forsake you."
***Blessed***