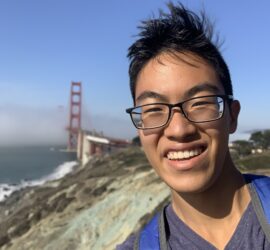 XASS: Elijah, good to have you here! Let's start with the basics. Where are you from and what do you think you might major in?
Elijah: I'm from Los Angeles, California, and right now my plan is to major in computer science.
XASS: You say Los Angeles. Is that just a shorthand way of saying the LA area, or are you from LA itself?
Elijah: Yeah, LA is huge and I'm in one of the neighborhoods that is still within LA proper.
XASS: Very cool. So why Stanford?
Elijah: I love the tech industry and so really want to be in this area and I also like that I'm within driving distance of my family. Overall, I love the vibe here. It's super collaborative and a more relaxed energy than a lot of the East coast schools.
XASS: You say you like the tech industry – have you done coding before? If I go search for you online will I find open source software you contributed to or anything?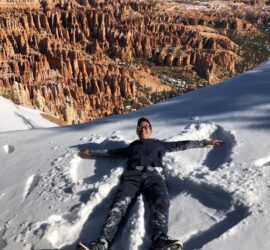 Elijah: A little bit. The most significant thing I did was do web development work on a startup called Congregate (editor's note: https://www.congregate.live). It's a video conferencing platform that's like a more dynamic version of Zoom breakout rooms tailored for large online events. I did work on that over this past year and had a lot of fun with that. And then I did a small open source project just for fun called WriteSpace (editor's note: https://www.writespace.app) that's a little online markdown editor and also supports KaTeX, so you can whip up some math equations pretty quickly and then it has some easy export options. Stuff like that.
XASS: Very cool! How did you get connected to Chi Alpha?
Elijah: I actually can't remember what came first, but I got connected with a handful of other Christian admits over the summer and then we met up on Zoom and became friends and did a little Bible study together over the summer. I think I initially heard about it from several of them and then also Chi Alpha was super intentional about reaching out to me and inviting me to different frosh Zoom events. The most significant thing was joining a life group relatively early on. That's really where I felt connected and got to know people better.
XASS: Okay, and even though you're a frosh that was not not this past summer, but the summer before that because you took a gap year. Is that right?
Elijah: Yes, I took a gap year this past year, but I got connected with Chi Alpha right around fall quarter last year.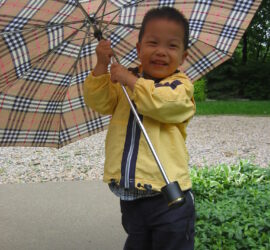 XASS: So you're class of 2025 but kind of 2024 in your connections.
Elijah: Yes.
XASS: Were you raised in some sort of Christian household?
Elijah: I was. *laughter* Actually, my dad's a pastor, so very much a Christian household.
XASS: Wait, really? What kind of church does he pastor?
Elijah: He was a pastor of a Presbyterian church in the Philadelphia area and then he was an assistant pastor at another church in Santa Monica and now he's working with Redeemer City to City LA and is also involved in a church plant in the San Fernando Valley.
XASS: That's great! Do you have a favorite verse or passage?
Elijah: I really like John 15:5, "I'm the vine, you are the branches. Whoever abides in me and I in him, he it is that bears much fruit, for apart from you can do nothing." I like that a lot. There should be fruit, you know? There should be a measurable difference if we really believe the gospel is true. But I really like how this verse ties it back to the source. The source of that fruit is not from within us but from Jesus the vine.
XASS: That's a solid word. Has Stanford so far been a positive, neutral, or negative experience for your faith?
Elijah: Overall, I would say it's been very, very positive. Getting connected with Chi Alpha was really helpful and it's been so nice connecting with a lot of Stanford students over this past year so going into school I already had some good friends. I think it's just been a really great chance to connect with other peers who are also passionate about Jesus. And there's a real diversity of thought which I really appreciate. So overall, very positive.
XASS: Do you have any sort of nonacademic hobbies or passions?
Elijah: I love hiking and backpacking and traveling and exploring national parks. I also love building things. Pretty much anything: woodworking, 3D printing, electronics, robotics, coding, you name it. I love to build a lot of random projects in my free time.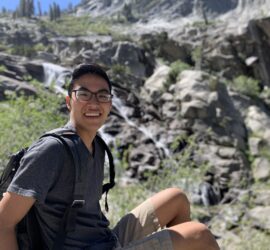 XASS: What is one of the coolest things you've built?
Elijah: I built a full size workbench. That was a pretty cool project. One of my favorite projects is a mechanical clock entirely out of paper. It's powered by a tube filled with sand for a weight and it keeps time to within a few minutes an hour so that was a really fun project.
XASS: Now we come to the final and classic Spotlight Series question which is: Elijah, are you in a relationship?
Elijah: *laughter* I am not but I'm open to one.
XASS:  Ladies, you heard it here first. Elijah, thanks very much.