When Do We Meet?
This summer Chi Alpha will be meeting for worship every Wednesday at 7:30pm in the Haas Center beginning June 26 and running through August 14.
Our first worship service of the Fall Quarter will be a special back-to-school Sunday service 10am on September 22 (the Sunday before classes start) in Koret Pavilion (map – 564 O'Connor Lane, Stanford, CA 94305).
Beginning the first week of classes we will have two identical services each week, one on Tuesday at 7:30pm in 530-127 and one on Wednesday at 7:30pm in Koret Pavilion (location confirmation pending). Pick whichever one suits your schedule this quarter.
What Will Happen?
Here's a typical meeting:
Summer Map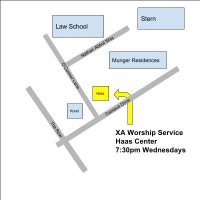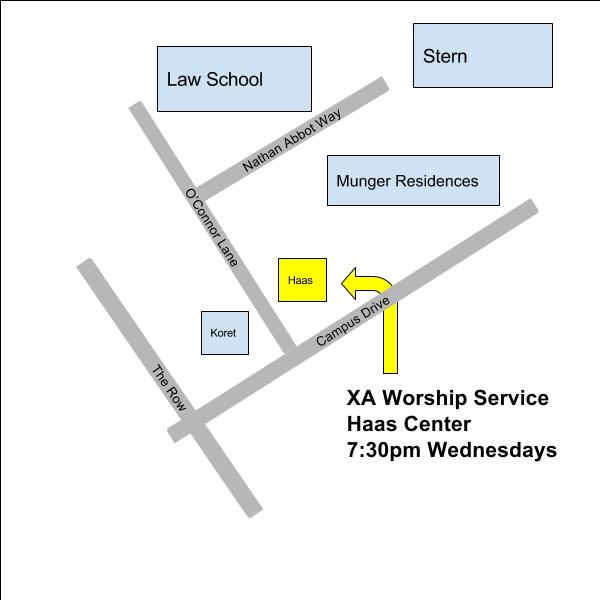 | Fall Tuesday Map | Fall Wednesday map |
| --- | --- |
| | |
Parking
If you live off-campus, remember that parking is free in pay spots after 4 p.m., and you can also park in zones labeled A, C, and Z after 4 p.m. or 6 p.m. (the signs posted in the lot will say). If the surface lots near our meeting space are full, there is a parking lot under Wilbur Field that should have space (map – 560 Wilbur Way, Stanford, CA 94305)