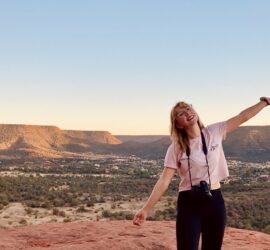 XASS: Kayla, introduce yourself and tell us where you're from.
Kayla: Hi, I'm Kayla! I'm a junior from Minnesota. Currently I'm studying computer science with a focus in graphics and taking classes in art and creative writing, but I'm looking to propose an individually designed major in graphics and animation so I have more freedom and flexibility to pursue both my technical and artistic interests.
XASS: So what is it you hope to do someday?
Kayla: I'd really love to work in an animation studio someday, hopefully in the lighting department! I think the physics of light is super fascinating, and I've gotten more into that pretty recently. I'd also love to hop around to different departments and become a renaissance person of some sorts haha, just learning as much as I can about graphics and animation. And I'd also love to start my own studio someday and cultivate a warm and supportive environment for creativity to really thrive. I'd also fill it with flowers and colors and light ~ everything I love!
XASS: Awesome! It sounds like you have a real love for animation. What are some of your favorite shows or artists?
Kayla: I really admire the work of Glen Keane. He's an amazing traditional-style animator, and he has a really beautiful short film called Duet! It's a short little clip [editor's note: 3 minutes] about transformation and the divergence and convergence of two characters' lives over time, and the way he swirls around and intertwines their different worlds so seamlessly is really captivating. You can also really feel the authenticity and jittering joy of life in every line he draws… it's just breathtaking! I really love it.
XASS: Do you prefer Western-style animation or anime?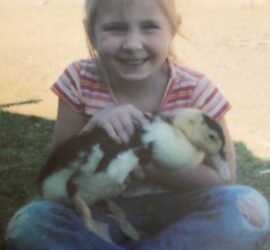 Kayla: I've never really gotten into anime that much, but maybe someday!
XASS: Do you have any other hobbies or non-academic interests?
Kayla: I love watercolor! I like to send watercolors to friends and write long letters on pink floral stationery. I also like writing poetry and stories, learning more about butterflies and light waves, doing anything with my hands and being creative ~ whatever makes me smile and feel free!
XASS: How did you stumble across Chi Alpha?
Kayla: When I first came to Stanford it was always kind of in the back of my mind to get involved with some kind of Christian group. I wanted to get in touch with that side of myself more because it was kind of in the background of my life, instead of at the forefront as it is now. But I was also kind of shy and not sure how I'd fit in and whatnot, so I guess all these little fears kept me from joining for some time ~ until around the time COVID started getting more intense, and I remember getting an email from Elise Miller about a pen pal thing! Something sorta came alive in me at that point, and I felt really open to it since I love writing letters so much.
XASS: That's so cool! Elise will be thrilled to hear it. Were you raised in a church at all?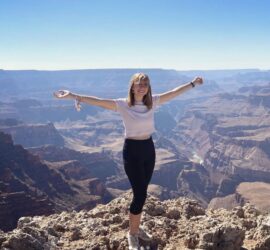 Kayla: Yeah my brother and I went to church occasionally when we were younger, but eventually we stopped going and it became more of an individual thing. A lot of my faith starting out had to do with my relationship with nature and how deeply I felt the presence of God whenever I wandered around outside just simply enjoying the pleasures God created and experiencing all His glory reflected in everything around me ~ with all the vibrant fresh greenness and brilliant gold light. Being completely immersed in that wildness, that richness, that pureness ~ it's difficult for me to attribute that beautiful awestruck feeling to anything else besides God.
XASS: So would you describe your experience in Chi Alpha as more of deepening of faith or as a coming to faith or a development of your previous faith? How do you conceptualize what happened?
Kayla: I think it's definitely been both a deepening and a development, and it just kind of became something that took root and grew inside me, and it keeps on growing in a lot of different ways ~ upward, outward, inward, in every possible way and in every dimension. It reminds me of I think one of the first things I got in the mail from you, which was a card that said, "Let your light shine" on the front and a little light bulb haha, and inside I remember reading Ephesians 3:17 through 19 that "you, being rooted and established in love, may have power, together with all the Lord's holy people, to grasp how wide and long and high and deep is the love of Christ, and to know this love that surpasses knowledge ~ that you may be filled to the measure of all the fullness of God."
It really struck me deeply when I first saw the card in the mail and read those words, and it's just something that I've hung on to for a long time now, and I still do. I guess you never really know how the written word can reach someone.
XASS: That's so encouraging! I was about to ask, do you have a favorite verse or passage?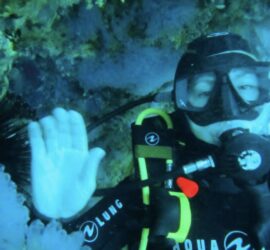 Kayla: Yeah, it's definitely that one. I think it captures how important and how wondrous God's love is for us and how that shines so brightly and supersedes all these different limitations that we kind of construct for ourselves over time. It breaks us into this new reality, this new boundless, beautiful world that we get to share with God. It's so incredibly special.
XASS: Is there anything which if I knew you better I would think to ask about?
Kayla: I'm sorry, what do you mean?
XASS: So often Stanford students have these little hidden details like "Oh, of course, I was a world class cellist – didn't you know?" And I'm always like, "No, I had no idea!" So is there anything about you that if I knew you better I would know to ask about? 
Kayla: I guess one thing that's really special to me is the summer after junior year when I just really got into writing ~ I didn't really know I had it in me at the time, but I just kept writing and writing and writing, and something in me just told me to keep on writing. And so I'd go to the library from opening to closing time or go outside from dawn to dusk or whatever, and I just kept writing and scribbling away. It felt really liberating to explore more with the writing side of myself and more of my voice, and eventually it turned into a short book with poetry and prose and illustrations that kind of captured my love of nature and the poetry I admired, like Leaves of Grass by Walt Whitman. I also loved just being an observer and appreciating the little treasures of life we all too often overlook.
XASS: So did you publish the book?
Kayla: I did! Yeah, it's on Amazon and Barnes & Noble and a few other places.
XASS: Under your name or a pen name?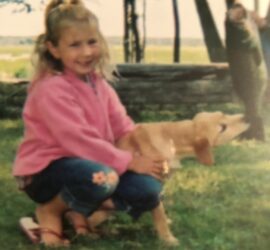 Kayla: My name. Someday I might go for a pen name, but we'll see!
XASS: What's the title of the book?
Kayla: It's called Nature's 1st Gem Is Green. It's inspired by a line from "Nothing Gold Can Stay" by Robert Frost that reads, "Nature's first green is gold." I really like Robert Frost and his poetry, so I guess I kind of took my own spin on it haha.
XASS: That's exactly the kind of thing I was asking about. That's super cool! Okay now it's time for the classic Chi Alpha spotlight series question. Kayla, are you in a relationship?
Kayla: Haha I'm not sure! We'll see where things go I guess.
XASS: All right, well Kayla, thank you so much. It's been a joy to talk to you today!