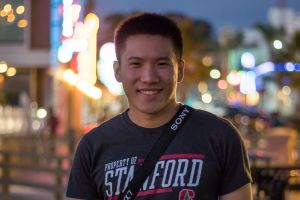 XASS: Johannes, welcome! What year are you and where are you from?
Johannes: I'm a junior and I grew up here in Los Altos. Born in Stanford Hospital. Been here all my life.
XASS: Brothers or sisters?
Johannes: Nope. Just me.
XASS: So what was it like growing up in the shadow of Stanford? Did you always know you wanted to come here or were you planning to go somewhere else and this is just the school you got into?
Johannes: I think I did want to go here until high school and then I kinda wanted to get away. But it didn't happen because… Stanford.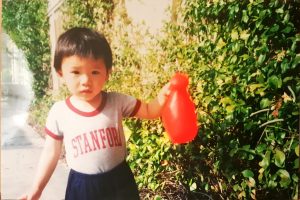 XASS: And were you the only person in your high school to get into Stanford?
Johannes: There's a couple of others. Three of us, I think.
XASS: So how did you get involved with Chi Alpha?
Johannes: So I saw the Chi Alpha table during admit weekend. I wasn't sure if it was a frat so I didn't talk to anyone there, but I went to reFARMation that Sunday during NSO and just kinda stuck around after that. I always thought I would check out another ministry but I just never really got there.
XASS: Would you say that being at Stanford has been a net positive for your faith, a struggle for your faith, or a more complicated story?
Johannes: Definitely a net positive. A lot of that has just come from living with other believers and just sharing life with them in a way that's not really possible I think unless you're always with them.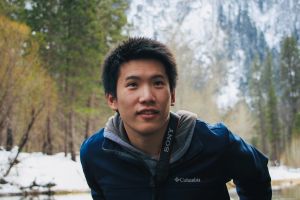 XASS: All right. Do you have a favorite Bible first?
Johannes: Yeah, I do. Micah 6:8, "He has shown you, O man, what is good. And what does the LORD require of you but to act justly and to love mercy and to walk humbly with your God?" That's been sort of like a baseline that I use to evaluate my walk with God and where I am and whether I'm doing the things I should be doing and the way I live.
XASS: What are you passionate about?
Johannes: Academically? Mostly international policy. But I'm also a CS major. So, like, I don't really take a lot of classes on policy.
XASS: Wait. Why are you majoring in CS if your passion is international policy?
Johannes: [Laughs] Yeah. I feel like there's more that I could gain from a master's program in public policy or international policy and I value having a technical background. So CS for now because it will be useful wherever I go. And non-academic passions… I love backpacking and try to go a few times a year. I do a lot photography, mostly landscape and wildlife. A little bit of portraiture as well, but not as much now.
XASS: Alright, very cool. So this is a classic Chi Alpha spotlight series question: are you in relationship?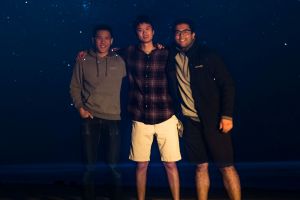 Johannes: Not currently.
XASS: Anything else that you'd like to say as we're closing out? What advice would you have for a frosh at Stanford?
Johannes: I guess to not be afraid to invest in relationships in Chi Alpha. I think I held out for, like almost a solid quarter because I wasn't sure if it was my home. But at the end of the day I think even if you don't stay in Chi Alpha, that's just other believers that you know on campus who you just don't happen to go to the same fellowship with. That can turn into something really fruitful. Community has always been a way for me to make sure that my walk with God isn't, you know, off the rails.
XASS: All right. Johannes, thank you!