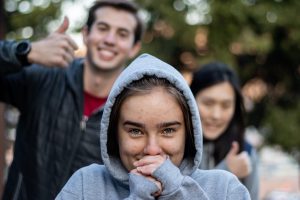 XASS: Let's start with a little bit about yourself, Deborah. Where are you from and what are you studying?
Deborah: I am actually a military kid. So growing up, I moved about ten times to various places around the world. I'm most likely going to be studying international relations with possibly a minor in French.
XASS: Okay. Do you have an ambition beyond IR? What is the IR fueling for you?
Deborah: A lot of it is that I've seen in various travels different ways that countries interact, and on a very broad scale I think we could do it better. Obviously, I don't think that as one person I can change the entire world in that sense but I do enjoy learning the ways that they do interact and the different kind of laws or theories which regulate that. How that actually works in a day-to-day level in organizations around the world is interesting to me.
XASS: Is that driven by your faith at all?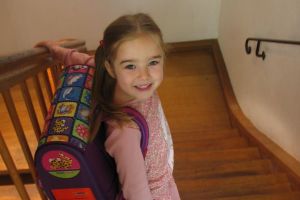 Deborah: I think a lot of it is, in the sense that there's so many ways that the world church has become important to me. So seeing how people worship in different places and then how they communicate with the people that are worshiping in other countries and observing how they relate interests me. If we were to come more together as countries and learn to function better in the world, is that going to happen through the church? Is the church going to fuel that or are we going to pull away from that? In some sense, I'm kind of looking at how the world church comes together as well.
XASS: So speaking of faith, you're involved in Chi Alpha. How did that happen?
Deborah: So I knew about Chi Alpha from my sister who had come here, but she was in Intervarsity. But I was in a dorm where one of my RAs was in Chi Alpha and two other people in my dorm were already in Chi Alpha. They kind of started to advertise about a few different events. I came to reFARMation and I met a few other Chi Alpha members that I was talking to. One of them was really good about following up with me and had a meal with me. And all of the events that I went to with Chi Alpha, I just felt like I could fit. And I could see myself becoming friends with the people there, potentially making life-long friends. And so that's where I felt a pull to in my heart, really.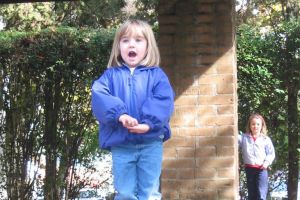 XASS: What advice do you have for a new student who's trying to figure life out at Stanford and whether to be involved in Chi Alpha or not?
Deborah: I think overall a lot of it is going to be genuinely Spirit-led. As a freshman first coming in, I don't know that I necessarily would have called it that. But there was something in me that was really tugging me toward Chi Alpha, and it was tugging me toward the various things I got involved in that ended up really giving me a fantastic freshman year where I felt like I was doing things that were fulfilling, that were enriching. Chi Alpha helped me grow so much in my freshman year. Seek out a place where you can grow and where you can have fun.
XASS: Okay, Do you have a favorite verse or passage from the Bible?
Deborah: Something that has been my favorite for a long time is Romans 8:26, "In our weakness we do not know what we ought to pray for, but the Spirit himself intercedes for us with groans that words cannot express." Slightly strange verse, but it's become really important to me as I learn a lot more about prayer. It was important to me as a little kid because I didn't think I knew what to pray for. Now, it has become more important as I know what to pray for and still feel like I'm growing in how I'm praying for it.
XASS: Final question: are you in a relationship?
Deborah: No, not currently. In fact, I have some friends I've invited to give input to my romantic decisions. If I want to date somebody but they disapprove, I would take that strongly into consideration.
XASS: All right. Anything else you want to say?
Deborah: I have loved Chi Alpha, and I think that it's a great ministry. So it has definitely been a huge part of who I've become on this campus and I encourage anyone to join it, to support it, to pray for the ministry as a whole.
XASS: Deborah, thank you very much!