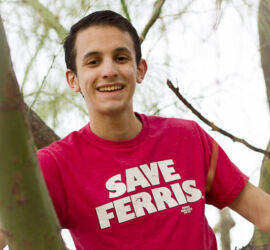 XASS: Alright, Antonio, welcome. Why don't you start by introducing yourself?
Antonio: Hi, I'm Antonio, I'm a senior from Arizona – the Phoenix area.
XASS: What is the hottest temperature that you personally have experienced?
Antonio: I'd say probably about 115 outside and then you get in your car, and it's like between 120 and 130.
XASS: That's hot! So what led you to Stanford?
Antonio: The weather was an early factor in narrowing down what schools I wanted to go to. I wanted to be somewhere warm and I also was already kind of interested in computer science at this point, so I was really excited to find this really good school with a good computer science program that I was accepted to.
XASS: Do you know what your post-college ambitions are?
Antonio: Not more specifically than, you know, trying to enact change in the world with computer science, but I'm really excited for the way in which my education is equipping me to change the world outside of college.
XASS: As a senior do you have any advice for the frosh or transfers about navigating Stanford?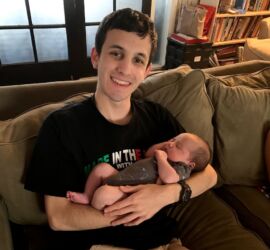 Antonio: The biggest resource for me in terms of excelling in my class at Stanford has been to continually offer your help to others. Stanford students are amazing students. And so if you offer yourself to help others you will end up learning from helping them. Whether it's a class that you're in where you're trying to learn it with them or whether it's a class you've already taken there is so much to learn from offering yourself to others.
XASS: Cool. How did you get involved in Chi Alpha?
Antonio: I got involved in reFARMation my freshman year when I was looking for something on campus on Sunday. I think one friend had mentioned Chi Alpha to me at some Arizona students get-together and so I kind of wandered in and I ended up talking with  some of the life group leaders and they were so fun to talk to! I also remember being amazed by the relationship they had with each other. But I also thought, "Okay well at this table, everyone chose to sit here because they're unusually good friends." And then like three people would walk by and they'd all talk and it seemed like everyone was part of this community. And that kept happening.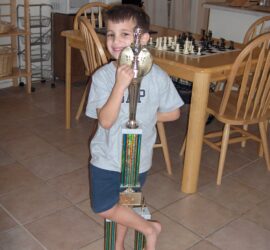 XASS: It sounds as though you have a church background. How were you raised?
Antonio: I was raised in a religious household. My mom had come from a Catholic family and my dad from a Protestant family. We'd kind of found a nondenominational Protestant-leaning church that they really liked and I was pretty involved in a young age. Like, even when I was like in junior high and helped my parents teach like little, little, little kids at Sunday school and be involved with the youth group. And so I feel really blessed by the kind of communities I had at church. I had examples of Christian communities going into college and so that helped me to know this is something I really want to look for and be a part of at Stanford.
XASS: As a senior, would you say that Stanford as a whole has been a net positive for your faith, a net negative, or sort of neutral?
Antonio: Definitely a net positive. I think that Stanford has taught me a lot more about building my own community. A lot of the community from church before was built by the adults around me and kind of given to me like, "Okay, these are the events that you do with the other guys around your age at church." And then that would be a schedule my parents would send me to. You know, drive me there and whatnot. But at Stanford I found this community that was really made by the people in it, like everything was pushed for by these students who just wanted to create this community. Wanted to create this welcoming atmosphere. I think that there's something really special about this community that is community-created as well.
XASS: You just like it because you're a programmer and you appreciate recursion.
Antonio: *laughter*
XASS: Do you have a favorite Bible verse or passage?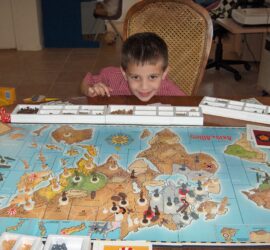 Antonio: Recently, a verse I've gone back to again and again is Romans 12:12. "Be joyful in hope, patient in affliction, faithful in prayer." All three of those things really helped me get through not only recent extra-stressful times but also just, you know, life in college. It's a great verse to keep in your mind.
XASS: Now what are you into that you don't get graded for? What are your nonacademic interests?
Antonio: Well, I do definitely love computer science, even when I am not getting graded for it. But I also really enjoy fun outdoor activities like Spikeball and pool volleyball – together, the two things responsible for keeping me sane through Covid because my family enjoyed both of them. And so we were able to portion off 1 hour before dinner every day those activities. So recently, those have been by far my favorite things to do outside of school work. But I also really enjoy playing games with other people. All kinds of games and board games, video games.
XASS: Do you have a favorite underappreciated game?
Antonio: Yes, it is very underappreciated! Supreme Commander: Forged Alliance. It's this really complicated real time strategy game from like 2008 that I played with my dad going up and then the company folded and so we stopped playing and we were really sad about it, but then some people who like the game recently remade the servers for the game themselves and so me and my dad have been playing a ton together. And I like to introduce whatever friends that are, you know, nerdy enough to play with me. I've just been having a blast with it.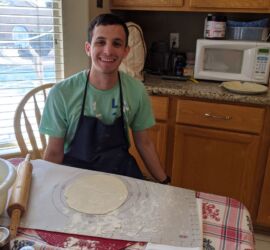 XASS: So is there anything that if I knew better, I would ask that I'm not brought up so far?
Antonio: I guess one thing would just be how my family is doing because they're awesome. These last few months have been so unique, but they've been a constant these last few months. When the number of outside interactions you have goes down a lot, family becomes that much more important. I just kind of got blessed again by the great family I have and glad that I got to spend some surprise time with them. It felt really special to me that my sister and I got to spend this spring and summer together before she went to college. And then also it helped my parents delay being empty nesters a little bit longer.
XASS: And now the final question: are you in a relationship?
Antonio: I am not, but I am open.
XASS: Ladies, take note. Antonio, thank you for your time!