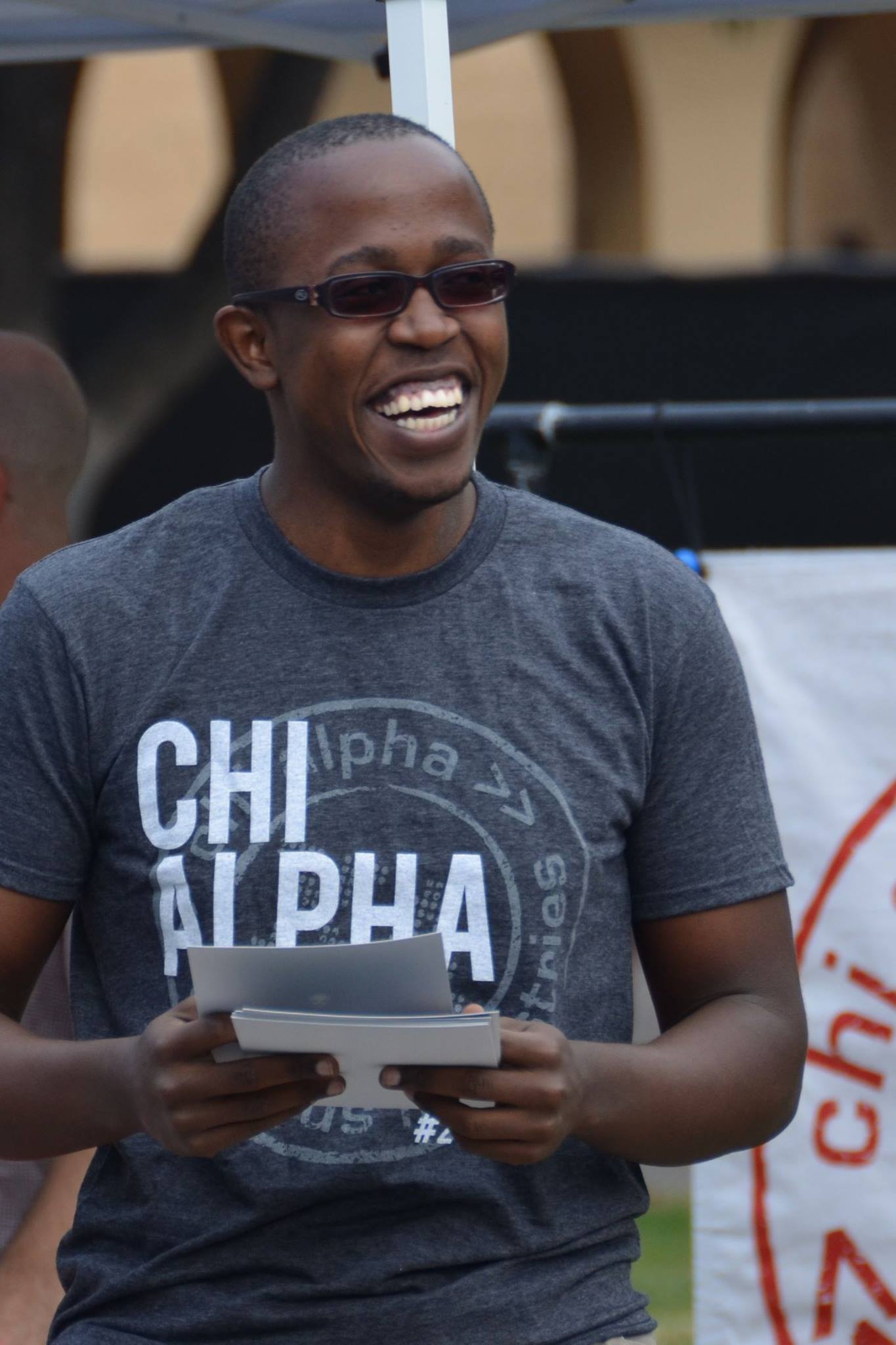 C.A.S.S: Hey Albert, can you tell a bit more of your background and family?
Hello Brian, sure. My name is Albert Wandui, i am a senior here from Nairobi, Kenya. That's where I grew up and that's where my family is. So I live with my mum and I have two brothers. My older brother is working right now, he's very CSy, the typical Silicon Valley type. My younger brother just finished High School.
C.A.S.S: Nice! So you're the middle child?
I am the middle child.
C.A.S.S: Me too!! I share your struggles, Lol. #middlechildproblems
So right now on this spot, what is one childhood memory that comes to mind.
Yeah  I guess a lot come to mind. Umm, so one distinct memory I have is going to visit my Grandparents. So my grand-dad used to work as a tour guide for Safaris and stuff. So he used to have the binoculars and the hats. Yeah, that was always fun, it was a big part of my childhood and it sticks with me.
C.A.S.S: Sounds like fun! So Albert, tell us about your time in Stanford so far and how it has been?
So I am a senior now and it's been incredible so far. And I have seen God strengthen us all along the way. I came here thinking I wanted to major in Physics. At first I was kind of afraid doing physics; I was like I know no kids from Kenya who come here to study physics. But God has been faithful and I have had a great time with it so far. And I have seen His favor with professors and classmates and in many ways I never expected. It's been more than I could ever imagine.
"And I have seen His favor with professors and classmates and in many ways I never expected. It's been more than I could ever imagine."
Yes I grew up Christian; my family, mum and brother, they're all saved. I grew up going to church. For all of elementary school, I was in a church school. School and church were in the same compound!
C.A.S.S: Oh really?
Yeah! Every single day, the first thing you do is to sing to praises and worship. That's how we start classes. So I definitely grew up surrounded by the church. But I got saved in the sixth grade when one of our teachers asked "Are you guys saved?" and I was like " I am 50-50 saved". And she was like "Nope, there's nothing like 50-50 saved". And so I ended up getting saved.
(up in laughter)
And it has been a very rewarding walk since then.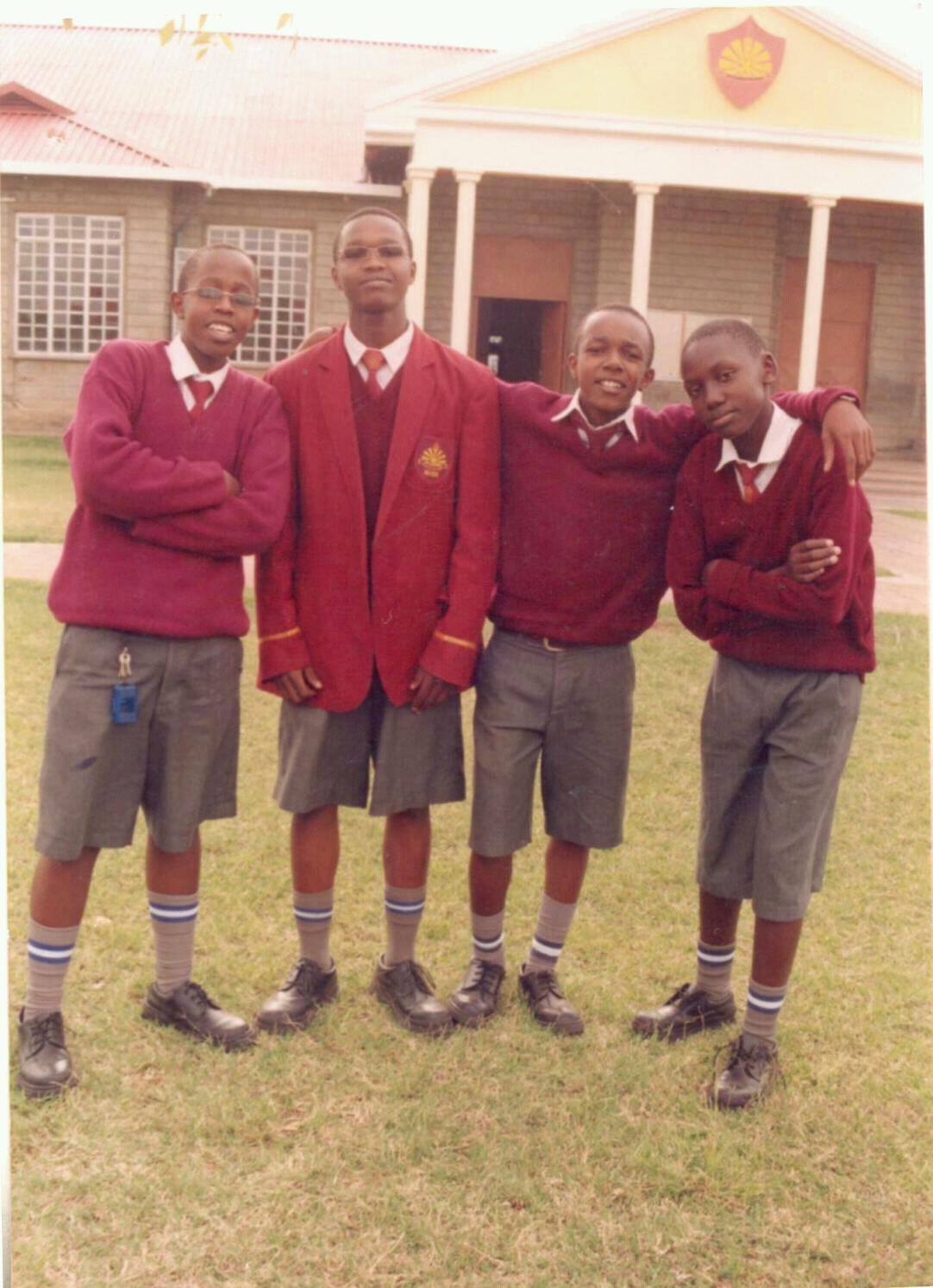 (Albert , first from the left)
C.A.S.S: Awesome, about the walk, tell me about some difficult times you have had.
Actually one of them was right after finishing high school. It's funny that Glen was talking about friendships because i was in a  place where I was very uncertain about the friends that I had and so it kind of felt like I couldn't trust the people I was around anymore. That spiraled out of control and I couldn't really see who was on my side and during that moment too I couldn't really see God even though he was so close to me but He brought me back to Him.
C.A.S.S: Ok Albert, what do you do for fun.
Hmm, Hmmm. Ummm, that's a good question. I guess, I like watching movies, I like Anime, one piece especially.
C.A.S.S: Have you watched fairytale the anime?
(proceeds to give it a huge thumbs down) Thumbs down Brian! There are so many other better ones. So one piece is like my key one; there are others that I watch. I especially love the long fight scenes; that's the fun part. I also do star gazing in my free time.
C.A.S.S: Is there a spot on campus you usually go to for that?
There used to be a favorite spot but it's no longer available. But there are a few dark areas around campus.
C.A.S.S: Ok so are you dating?
(Takes a long hearty laugh). Wait is that part of the questions?
C.A.S.S: Yup!
(still amidst laughter)  Did Glen ask you to add that?
C.A.S.S: Lol, legit, he didn't ask me to.
Hahaha, no, currently I am single.
C.A.S.S: So are you in the market?
I am in the market.
C.A.S.S: Ok. so let's end with your favorite Bible verse.
I had to look it up because I want to say it exactly. So I have actually been meditating on this for the last past year especially. It's Psalms 27 : 4.
""One thing that I ask from the Lord, this is one thing I seek; that I may dwell in the house of the Lord all the days of my life, to gaze upon the beauty of the Lord and to seek Him in His temple." – Psalms 27 : 4
I would say we are God's faithful even when we are not faithful. He is trustworthy and He can be relied upon. And I guess my biggest lesson so far, even though i am still learning, is that He just calls me to trust and obey Him.
C.A.S.S: Thank you so much Albert I really appreciate your time.