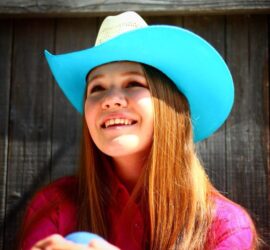 XASS: Andrea, tell us a little about yourself. What year are you? Where are you from?
Andrea: I'm a frosh from San Luis Obispo, California!
XASS: Okay. So why Stanford?
Andrea: I'm not sure why, but I wanted to go to Stanford before I even understood the concept of college. I have all of these pictures of preschool Andrea proudly striding around in a tiny Stanford hoodie, and I credit Stanford for being the only thing keeping me remotely engaged or motivated academically. But the more I grew up and learned about it, I realized that God was holding up these big neon arrows towards it for me. It was the only place that I could fully pursue both my academic and non-academic passions plus I really just vibed with it. Ya know, California born and raised.
XASS: That's awesome. So tell me about these academic and non-academic passions.
Andrea: For sure. So academically, I love entrepreneurship and I was super stoked when I found out that counted as academics because I've never really been a book smart kind of person. But I have been an entrepreneur from the start. Like in elementary school one of my "side-hustles" was catching frogs and lizards and putting them in zip lock bags in my backpack. And then I would sell them to the boys in my class. I made bank but looking back this might've been why PETA was formed. Oh well. So I've always had this entrepreneurial spirit. And when I found out that I could pursue that in college, I was all for that. I was just stoked on the possibility of meeting movers and shakers and thought leaders from all walks of life. That and being able to make cool things and grow my companies from my college dorm room was a really exciting idea for me. And I hope that by creating my own major, I'll get to pursue that even further. But then non-academically, I'm super outdoorsy and I just love anything that has to do with building and creating things.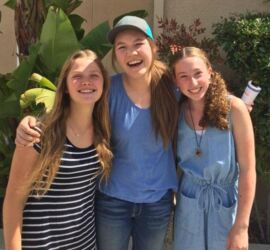 And I'm easily entertained, as long as it's hands-on: welding, photography, cliff jumping, off-roading, you name it. But my main non-academic passion has to be horses. I'll just say it, I'm a horse girl. I actually used to be a professional trainer and had a training barn and all that before I came to college. I loved the relationship part of it and seeing horses with all kinds of issues or problems just transform into these successful athletes and best friends with their owners. And my favorite projects were the wild mustangs. Because there was no human-made problem to fix there. They were just a blank slate, but wild and untouched. So a little more challenging, but a whole lot more rewarding. And now I'm on the equestrian team here, which has been a really different and interesting experience. Because I'm now on the other side of the competition. I used to work behind the scenes and now I'm judged riding sketchy horses that I don't know anything about at all.
XASS: Do you have a favorite horse?
Andrea: I'd have to say the first horse that I ever bought with my own money and owned outright, his name is Spirit. I bought him for $25 from the BLM. He was a completely wild mustang, freshly rounded up. He was the first mustang that I ever trained and he literally taught me everything I know about horse training today.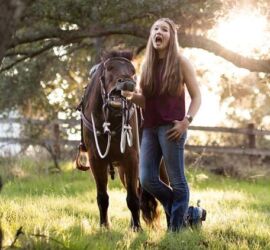 XASS: I believe earlier you said run your companies, plural, from your dorm room. Did I hear that correctly?
Andrea: Haha, yes you did.
XASS: What companies are you running?
Andrea: So my first real business was called Q-Flex. When I was 13 I invented a sports recovery tool type thing, and just thought nothing of it. The idea was kinda just a joke to help my mom's back pain and then that turned into a prototype and another prototype. Remember when I said I wasn't the most book smart person? Yeah my first sales channel was door to door. But I was ignorant and determined and scrappy, so somehow I managed to convince the producers to let me on Shark Tank. That put me on the map and it was my first dive into the real entrepreneurial world and it's still going and selling to this day. And then in 2017 I developed and launched my own line of horse training equipment and tack, which is called Andrea Equine, a very creative name, I know. It took me a long time to get to that, but we create high quality, ethically sourced, sustainably manufactured horse tack and apparel.
XASS: What was it like being on Shark Tank?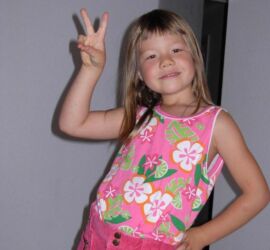 Andrea: It was a really wild experience, especially since I was 13 at the time. I was just a small-town kid who didn't know anything about business. I was just bootstrapping the entire thing and just haphazardly creating stuff and having a blast as I went. And so going to Hollywood and being on this reality TV set… I was a huge fan of the show so I was flipping out. I saw all the sharks and I was like, oh my gosh, this is real life. The other entrepreneurs filming with me were all adults. I was the only kid there. And so that was weird, but also really fun and a really unique experience, especially at that young of an age.
XASS: At the very beginning you mentioned that you felt God was putting up neon signs directing you towards Stanford. You have some sort of faith background. Tell me about that.
Andrea: Yeah, totally. So the answer is yes and no to that. I was raised by a single parent. My father passed away when I was six years old. So I was raised by just my mom and she obviously went through a rough patch because of that. She didn't start believing until, I don't know, I'd say when I was seven years old and then she would bring me to church with her, but I didn't really understand what it meant. She didn't have the knowledge or background to really guide me or teach me because she was still finding it for herself, which I totally understand. Fun fact: the church she brought me to was Chinese speaking, so that was a challenge in and of itself!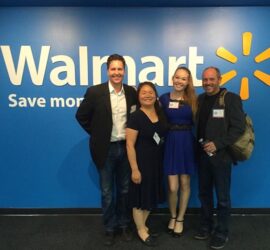 At that age, I totally accepted that there was God and He created everything, but I for sure did not have a real relationship with him and didn't have the Holy Spirit as a guide. But I wanted that relationship so badly and really wanted to understand and experience and enjoy church. So I started diving into it more in middle school and then freshman year of high school. That's when I fully gave my heart to God and found this true relationship and fulfillment in Him. So I didn't grow up in this textbook Christian household, but I feel so blessed that I got so stoked on Jesus when I did.
XASS: So given that background, how did you get connected with Chi Alpha?
Andrea: Yeah, so my journey to Chi Alpha was kind of interesting. My youth group was my home in high school, right? It was the greatest part of my week– putting the rest of my crazy life away and just walking to church on a Wednesday night to see my best friends and insane youth pastor was the best. So finding an on-campus ministry at Stanford was my top priority. Straight up, I did not care about majors, classes, anything. I just wanted to find my youth group again. So I heard about Chi Alpha during admit weekend and on the website. I did some stalking. So I decided to go to reFARMation and I had a blast there. I met some amazing people and could really see myself in it. Throughout the first quarter I tried visiting other on-campus ministries, but it just wasn't a fit. I would go to a Bible study by another group and be my weird "stoked on Jesus" self and the rest of the room would be super serious haha. But I really vibed with Chi Alpha and I felt like it was much more the worship "however you want" style that I thrive on.
XASS: Do you have a favorite Bible verse or passage?
Andrea: That's a hard one, but yeah, I'd have to say 1 Corinthians 16:14 right now. Which says, "Let all that you do be done in love." It's really short, but it's super-powerful and it's how I want to live every day, because it's really hard to go wrong when your only motive is love.
XASS: All right. At this point in the year, there's admits checking out our website they're reading some of these spotlight interviews. What advice would you give to someone who is coming to Stanford but is currently in high school?
Andrea: Ooh, that's a really good question. Do you mean spiritual advice or just anything?
XASS: Why not both?
Andrea: Okay! Yeah. I'd say… I mean, why don't I just give what I've been studying recently and it plays off of my favorite Bible verse: just love people. Some of my favorite Bob Goff wisdom is to not wait for a plan, but to just send it and just love everyone, because you really can't go wrong doing that. And so, I feel like when you have people at the center of whatever you're doing that just makes all the difference.
Like think about it… Jesus loved and forgave first. People thought he was absolutely insane for that. But look at where it took him! He probably had the most influential legacy and career of anyone ever. And if you're worried about what people think and say just remember, it doesn't have to make sense to the world, it just has to make sense to God. You're on a way different path than what the rest of the world encourages, especially in college. But it's way better. It'll take you further and truly fulfill you. So embrace the crazy and send it.
XASS: That's awesome. Okay. Now for the final classic spotlight series question. Andrea, we ask this to everybody, are you in a relationship?
Andrea: Hahaha no, I'm as single as a Pringle. Wait, no, that makes no sense. Pringles are not sold separately. Oops. It does rhyme though haha!
XASS: Are you hopeful to change that?
Andrea: Dude I'm all for whatever God has in store for me. He knows best. So if He wants me to meet that special pringle now, awesome. But if not, I'm not going to waste this period of waiting. I'm happy to use it to be a single light into this world and use the time to build something amazing with Him and for Him.
XASS: All right, Andrea, thank you so much for your time!