XASS: Welcome, Alex! Where are you from and what are you studying?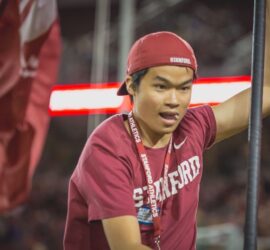 Alex: I was born in New York City, but raised in New Jersey. I live in a town called Short Hills, New Jersey, which is about 30 minutes west from New York City. I had a pretty normal life in high school where I played a lot of tennis. I studied really hard and I am grateful to get into Stanford. Now I'm studying international relations with probably a minor in economics.
XASS: Interesting. What draws you to international relations?
Alex: What I really love about international relations is that it's a really flexible and interdisciplinary major. As a kid in high school I was always an all round student. I liked history, I liked social studies, I liked government, I liked economics. I liked all these different areas. And I was trying to find a way to bring them all into one major. What international relations offers me is this chance to take classes in political science and public policy and economics and MS&E and history. I can take a lot of different classes across a lot of different areas.
And then the second thing that international relations really offers me as this chance to really have a global perspective on the world. I come from a very multicultural family. I'm Chinese and Korean, but my dad grew up in Pakistan, and my mom's side of the family is like meeting the UN because my uncle married a French lady and my cousins were born in Brazil. My other aunt has a Spanish Lebanese husband, and one of their daughters can speak Russian. Because I come from a very multicultural family, I really wanted to have a global perspective at Stanford, and the way to have this global perspective was to major in international relations.
XASS: What are your ambitions? What do you hope to do with an IR degree someday?
Alex: I'm specializing in international security and world economy. So right now, I'm looking into the business/finance world. Last summer I was in Hong Kong at a real estate private equity firm and this upcoming summer I will be doing a remote internship with JP Morgan. My dad used to be in the finance world too, so I'm looking to follow my dad's footsteps. And I've always had an interest in government too, so who knows?
XASS: So do you have any nonacademic hobbies or interests?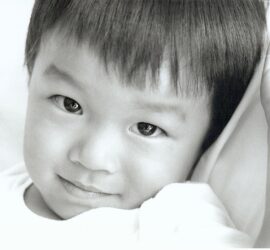 Alex: I love, I love, I love hanging out with friends. Fridays and Saturday nights when I'm at Stanford, I'm always going out to have meals with friends. Also, I am part of the Stanford Axe Committee, which is our school spirit group on campus. And so we're the ones on the football fields during Stanford football games waving the flags and hyping up the crowd. We do a lot of activities before Big Game. We basically coordinate the whole of Big Game Week. We camp out at the Birdcage in White Plaza for what is going to be 123 hours this year, counting down at the top of every hour until the game. We organize Big Game Rally. We light Hoover Tower red, which I was very involved with this year. This past year, I was the Financial Officer, and next year I'm going to be coordinating all of the Big Game Week activities as the head of Big Game Week. And so that's basically what I do outside class, if it's not Chi Alpha stuff.
XASS: And that's a natural segue. How did you get involved in Chi Alpha?
Alex: So during NSO one of my very first friends from Stanford was McKenna, and so she said, "Hey Alex, there's this Christian fellowship group that's doing a Sunday service. Why don't we go and check it out? And so me, Farouk, and Daniel who also lived in my dorm and McKenna all went to this service. And I learned that the name was Chi Alpha and I listened to Glen speak. And I was very impressed. And it was a really amazing sermon that Glen gave. I think it was on the miracles of Christ. And that was something that really appealed to me. The first two years of my Stanford career I was not really involved. I was still trying to find my place, but this past year I've gotten a lot more involved.
XASS: Your family has such a diversity that I imagine there are many religions represented. Were you raised in a churchgoing family?
Alex: I think my whole family's Christian. My dad and mom are both Christian. In Short Hills, I go to a Congregational Church. And so a Congregational Church is… it's very low key in terms of all the denominations. The main tenet is that as long as you believe in Christ, you are good. As a Christian, you follow the ways of God and God's will. The second tenet is that whatever mistakes or whatever sins you make, God will always forgive you. The third tenet is that you are free to interpret the Bible as you wish. Those are the three things. And I have an amazing minister here at home who I can always call on the phone and tell him anything. So that's that's kind of my Christian journey.
XASS: Has Stanford been a good experience for your faith, a negative experience for your faith, or a neutral experience for your faith?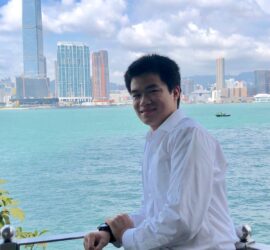 Alex: That's a really good question. I think Stanford personally has been a really good experience for my faith because while I was always in Christian settings and always believed in Christian values, I was never really truly devout until I met Chi Alpha. Stanford has really helped me find a voice and God is someone I communicate with every day. Whether it was just talking with a lot of my Chi Alpha friends or listening to Glen's sermons, Stanford has been really great for my faith. Also, I've met so many other people from so many other different religions and I have a much better perspective on religion and religious tenets because of coming to Stanford.
XASS: Do you have a favorite Bible verse or passage?
Alex: My favorite book is the Psalms. I particularly love Psalm 23 because I've always lived my life through Psalm 23. There were a lot of times whether it's been in high school or Stanford where I felt lost and I've always found that the Lord always leads me through the "Valley of the Shadow of Death," and I learned "to fear no evil." If anyone tells you anything about me, it's probably that I'm very determined. I'm a very fearless person. I'm willing and going to do anything. And so Psalm 23 really resonates with me.
XASS: Do you have any advice for people who are currently sheltering in place and locked down in quarantine? How are you handling Covid 19?
Alex: Obviously we've never experienced anything like this. My big piece of advice to everyone is to stay home. Stay healthy. If you feel the need to go and talk to friends, you can do it over FaceTime. If you're in a neighborhood that's conducive to walks, go on a walk, but socially distance. It's a really, really great time to spend with your family and to strengthen those bonds. Spend this time with your family because you're not going to as much once this is over. It's going to be really hard to find this valuable time with your family again.
XASS: Now for the classic spotlight series question: Alex, are you in a relationship.?
Alex: [laughs loudly for a long time]. No, I am not currently in a relationship, I was at the beginning of this year but that… it didn't work out. And so winter quarter, a lot of people in the Chi Alpha community really really helped me heal from that. It was the first time I was ever in a relationship and their help was so important. And so, no. Currently, I am not in a relationship.
XASS: All right, Alex. Thank you for your time!