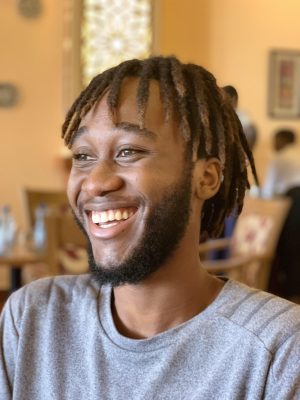 XASS: Jesha, welcome. What year are you and where are you from?
Jesha: I am a senior and I'm from Tanzania. That's in East Africa.
XASS: Okay, so from Tanzania, why Stanford? It's not the most obvious choice.
Jesha: It's because I went to this international high school, and the international high school I went to, everyone applied to schools outside Tanzania. So, I applied to schools outside of Tanzania, as well. Then two schools accepted me, and this is one of them. Actually three. Maybe, yeah. But this was one of them.
XASS: What are you majoring in?
Jesha: I'm taking math, sadly.
XASS: Why are you not excited about your major?
Jesha: Because I used to love math until a year ago, two years ago, when I didn't understand the high-level stuff, and I was like, "this is not interesting to me anymore".
XASS: So what do you think is next for you?
Jesha: I'm thinking about going into teaching math; high school math.
XASS: The math you like?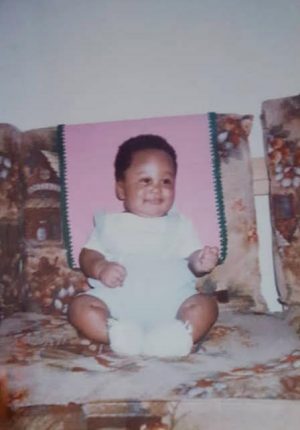 Jesha: Yes.
XASS: Here in America or in Tanzania, or somewhere else?
Jesha: Unconfirmed.
XASS: Very cool. So, tell me, how did you get involved with Chi Alpha?
Jesha: Freshman year, I put it in my room preferences – because Stanford asks you if you have room preferences. The room preference that I wrote was I'd love to have a Christian roommate so I can pray with them. So they gave me that.
Then the first Sunday, my roommate was like "Yo, I've heard of this thing called Chi Alpha." So, we went to reFARMation for Sunday, heard Glen speaking; it was amazing. And then the worship was fun. And then I met Vicky and Vicky prayed for me.
Vicky prayed like five things for me. And everything she prayed for were things I was praying for coming to the university, but I hadn't told her about them. So I said "okay Lord, I'll stay." And then yeah… I connected with Chi Alpha, and it looked like you believed what I believe. So I was like "Oh yeah, we're good. I'm good here."
XASS: How did you become a worship leader?
Jesha: I was in the worship team back home, but I was never a worship leader. I love it, I think it's because I like how worship like helps us get into the presence of God so easily. And a lot of times when we worship, things are made so clear.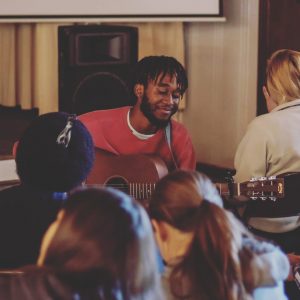 I could be thinking about something, and then I go to worship and be like "Oh, why was I even worried about that". So, like I just love how I am able to connect with God through worship. And then I can, kind of, play some instruments and sing. So it felt like the proper way for me to help out at XA.
XASS: What are your interests and activities outside of math and academics?
Jesha: Oh, I love to play basketball. I love to watch basketball. I love to play video games too and if eating Twinkies is an activity, I'm a big champion.
XASS: Do you have a favorite team?
Jesha: Warriors.
XASS: Who's your main player?
Jesha: Curry. He's so fun to watch. He's also a good man, I think, according to what I see. I love watching him play. He's just so much fun to watch compared to other players. I love watching other players too, but when I'm watching him I get so excited.
XASS: Okay. So Stanford, has it been mostly positive experience for you in your faith? Neutral? Negative?
Jesha: It's been the "Hills and Valleys", but it's been net positive for sure.
I've grown so much. I've learned a lot. Yeah, it's been net positive. A lot of struggles, but a lot of help from people, a lot of help from Glen. Yeah, so it's been positive. Yeah, it's been good.
XASS: Do you have a favorite Bible verse or passage?
Jesha: I don't have a specific one, but there's a couple of ones I like. I like First Corinthians 13, the whole chapter, a lot. And I love a lot of Paul's many exhortations, like "let all you do be done in love", or like "do nothing out of selfish ambition". Yeah, I don't have a special, just one verse that I love most.
XASS: You're a senior. Looking back, what's something you wish you could tell a freshman or sophomore Jesha?
Jesha: Freshman Jesha, don't take math as a major. *Laughs half-jokingly* I might have considered something else, but because I didn't know what's around… I'd say talk to advisors.
Spiritually, I'd say I wish I connected with Glen a lot earlier, meeting up with him earlier, and I wish I connected with friends earlier. I wish I was more vulnerable with friends, like I shared my everything with friends, earlier. Yeah, so get connected with friends and family early.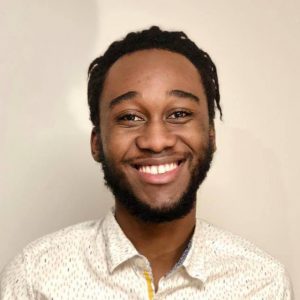 XASS: So, Jesha, the famous Chi Alpha spotlight series question; are you in a relationship?
Jesha: Yes, with the Lord. Not any female human being.
XASS: *Laughing* Are you interested in a relationship or open to one?
Jesha: I'm open.
XASS: Okay. Ladies, take note. Jesha, is there anything else you want to say?
Jesha: God is good.
XASS: Thank you for your time!