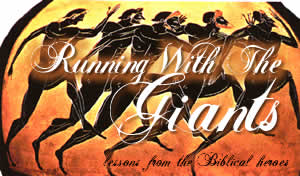 [FLASH]http://xastanford.org/playmp3.swf?mp3=http://xastanford.org/messages/beloved_disciple.mp3,200,35[/FLASH]
Using the above tool is the easiest way to listen, but if you prefer to download it you can click the link below:
Jesus Loves You But I'm His Favorite (John the Beloved Disciple)
Final message in the series Running With The Giants
Length: 38:25
Size: 13.5 MB
Format MP3
Speaker: Glen Davis – 12/1/2004
While editing this one for upload (I trim out the dead space at the beginning and end) I was struck by how many ummms I put in and how rapidly I talk. I thought I was making progress in those areas… time to get back to basics.
Also, new photos are in the gallery!